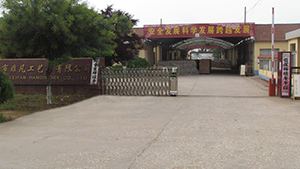 Changyi Feifan Arts & Crafts Co., Ltd. was established in May 2003. The company is located in Taibaozhuang Street Office, Weifangxiashan District, south of the famous China Photo Frame City. In 2006, it newly built a factory building of 20,000 square meters. There are more than 180 employees, more than 30 technicians, fixed assets of 15 million yuan, annual production capacity of more than 6 million pieces, and annual output value of more than 40 million yuan.
  The company has advanced production equipment, exquisite processing technology, and strong product development capabilities. It is mainly engaged in wooden crafts such as wooden frame mirrors, photo frames, and wall shelves. The products have distinctive artistic characteristics and high appreciation tastes. Customers' most ideal home decoration products. Customers all over the world, mainly sold to more than 20 countries and regions such as the United States, Japan, Germany, Australia and so on.
  In 2009, the company introduced an automatic production line, which greatly increased the production capacity, with an annual output value of more than 40 million yuan. The company takes "quality first, reputation first" as its corporate purpose. General manager Qi Guoyong and all employees sincerely await the presence of people from all walks of life at home and abroad with perfect products and perfect service!
  In order to enrich the material and cultural life of employees, the company regularly carries out a series of cultural and sports activities. Every holiday, it also organizes employees to go out to travel, browse scenic spots, and let employees and the company develop together.